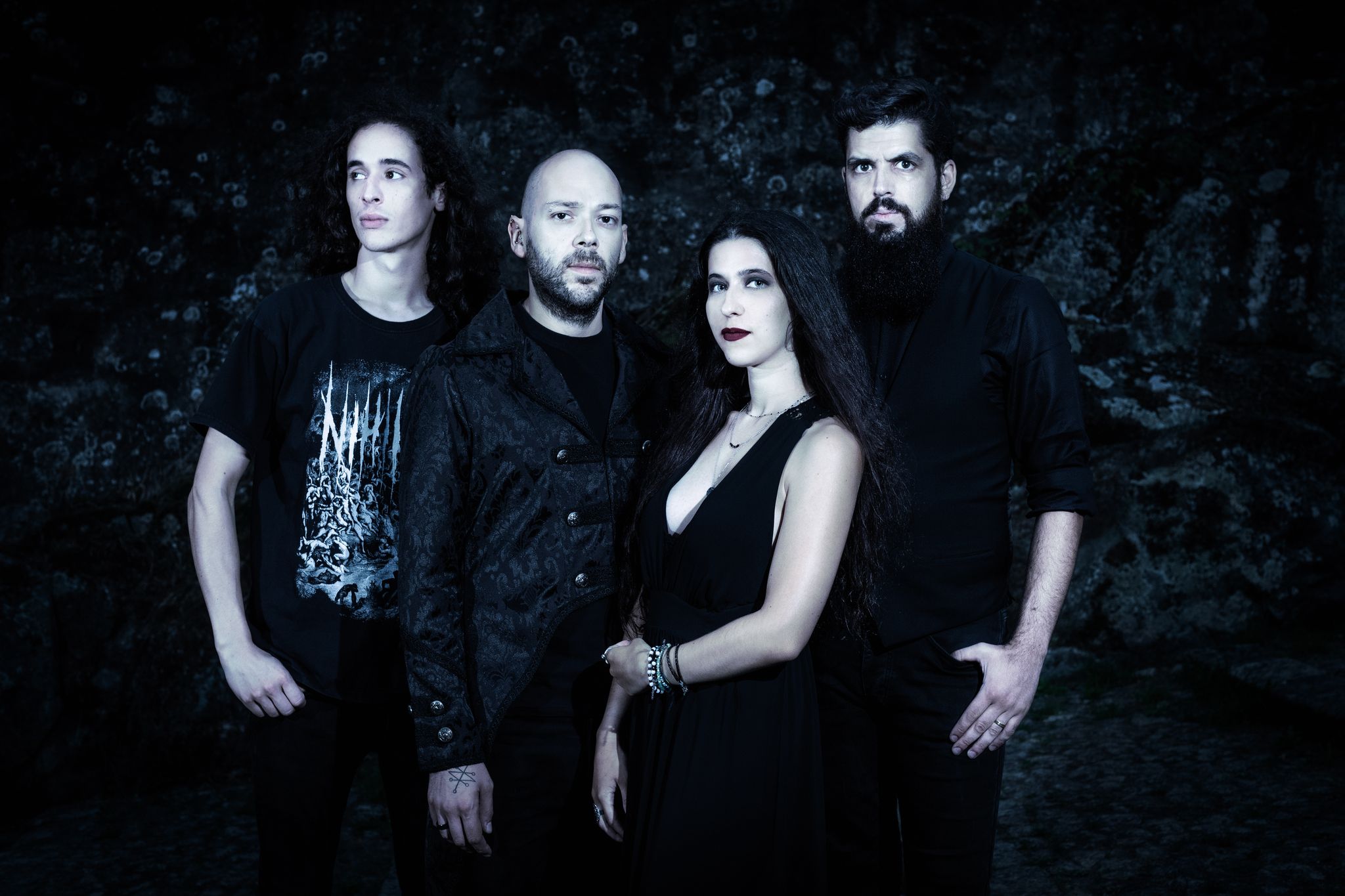 Portuguese band  King Baal, performing heavy/power/doom metal varied by progressive elements, has recently released the official music video for the single ′′Let's Murder Together ", belonging to his new album entitled Conjurements,  which will be released on January 29th 2021. We managed to catch them for an online interview.

How was the song born?
 Fast, really fast. Narciso had been listening a lot to Cradle of Filth's Cryptoriana by then and this whole sequence got into his head suddenly. In a few hours of studio work, the structure of the song was done. After that, we spent a lot more time refining it, adding keyboards and arrangements, but the main idea was already in place.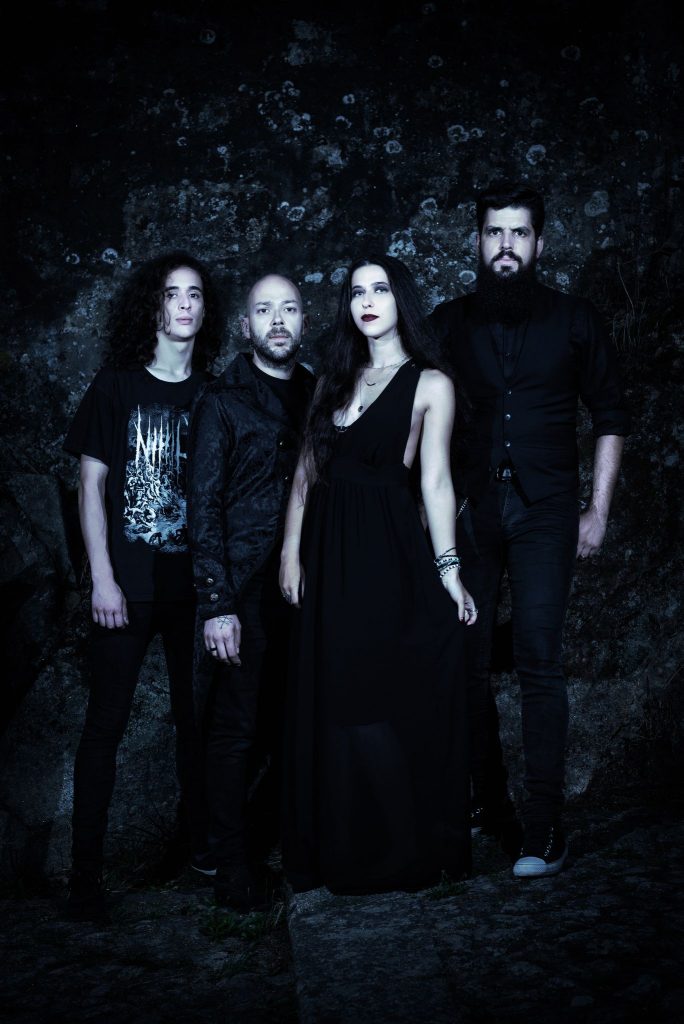 What was the creative and the working process like?
The whole album was written between the end of 2019 and March/April 2020 and, as usual on our creative process, it is deeply inspired by our own lives and personal events. We work a lot individually, sharing ideas and arrangements digitally with each other. This actually worked out pretty nicely, it was quite fast going from drafts to complete songs.
What was it inspired by?
It's a mix between our personal experiences and everything we are reading, watching and listening at the moment. Solomon's writings, like Lemegeton, was something we were very curious about during those months and it ended up being the main inspiration behind the album.
To whom do you recommend the song and the music video, and along with what kind of thoughts?
Our music kind of crosses a few metal sub-genres, from Doom to Symphonic. Some have called it Symphonic Doom Metal or even Melodic Metal. In our opinion, our sound is quite unique, which we believe to be an advantage as it adds something fresh to the genre.
We'd say, anyone who likes dark metal, with both growls and classical voices, along with heavy instrumentals but also delicate and dreamy melodies, is a good candidate to feel touched by our music.
Where did you shoot the music video, and what was the shooting like?
It was shot in an abandoned old house in Paços de Ferreira, near Porto. This magnificent house has a small chapel inside which was perfect for our goal.
The shooting was also great, the whole band was feeling very connected with each other and the place, and we just started playing like we were in a show full of people, totally forgetting the cameras.
What is the reception of the song and the music video like?
We feel it is being extremely well received, we've been having dozens of positive comments and messages a bit from all over the world.
What kind of feedbacks have you received?
The most used word we get is "passionate", which means we are achieving exactly what we wanted, not only to provide powerful music but also emotionally connecting with the listeners and passing a message.
What can be known in advance about your upcoming album entitled Conjurements, due for release via Wormholedeath Records?
It's an 8 track album, to be released digitally on January 29th and physically on February. There will also be a Japanese edition.
What will it be like?
"Immortality" is a great example for what is to be expected from the album. Those growls/soprano blend is common to almost every song and there will always be moments of pure symphony, we really appreciate those "calm before the storm" passages. Humor note : there isn't a single ballad

What can be known about each of its tracks?
We'll give a quick insight into each one :
Pseudomonarchia Daemonum – Instrumental introduction. Very doom style, with slow drums and guitar rhythms.
The Grand Judgement – We consider this as one of the main songs. It's quite unique and very hard to describe, genre speaking. Has a certain prog feel to it.
Fragments – Fast. Heavy. Some clear Cradle of Filth influences.
Immortality – You know this one 🙂
Solomon's Arrival – This is the second instrumental. It features an oriental-inspired theme and feel. We do like it a lot.
Let's Murder Together – A video for this one is to be released on January 6th. This is the most straightforward, commercial song on the album but we still kept it because it came out quite powerful and we do appreciate those sick lyrics. See it as a kind of a twisted love song.
7. Touched by the Kiss of Lucifer – Very fast, reaching a bit of power metal grounds, along with traditional metal.
8. Geradiel – The heaviest song on the album, featuring mostly growls and blast beats.
Before, you mentioned that there will be a Japanese edition. What can be known about that? And why Japan? Does any of you speak Japanese, by the way? In what way will it be different? Do you have many fans in Japan?
We don't speak Japanese at all. Japan is a huge market and definitely worth trying. We don't have any fans there yet (we are a totally new band) but Wormholedeath is going to create a Japanese package for the album and market it in Japan. They have representation there. I (Narciso) had another band before King Baal and we always sold a few dozen copies there, they are really into western rock and metal