Hirdetés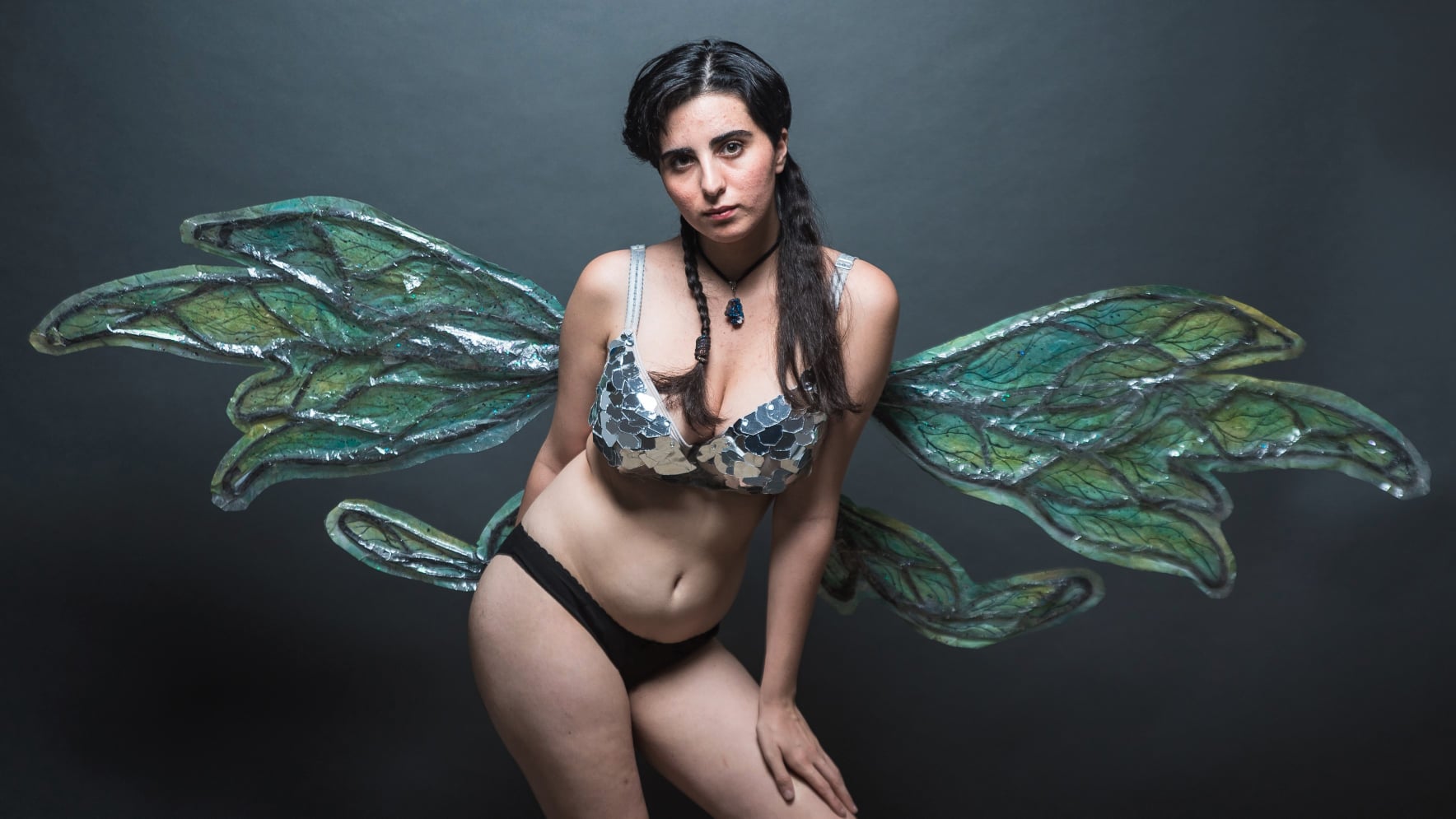 London-based, independent singer-songwriter, composer, arranger, writer, dancer, director Skaly released her latest track, a song  inspired by her recovery of COVID-19. We made an interview with her about the song.

How was it born? Does it have any special story?
The song entitled Get Well Soon was born when I had Covid-19, in March of 2020. It was just the beginning of the pandemic and people in the whole world were anxious and confused. I have anxiety ( and OCD) and had been stuck in my house in Israel, where I just got back to from London after living in London for half a year and studying music. I wrote it to myself,  my boyfriend at the time and was isolating with me for about a month of uncertainty, and to the whole world as a wish of healing. It's dedicated to anyone suffering mentally from this pandemic. Later I reached out to a sound technician I worked with in the past, we rented equipment and recorded the acoustic piano at my house and then recorded vocals in the studio. Harel Lahav, the sound technician, had some interesting ideas and input he contributed to the song and he did a mistake in one of the mix versions to which I had to message him saying "What is it?! That's so beautiful! Can you turn it up?", and that's the delay in the outro of the song. The lyrics are about being "back here again", in Israel and in a situation of being unwell mentally, being "asleep" because of how confusing OCD was for me, and the wish to heal from it. Get Well Soon the video At first, I was thinking of how to combine mental health, fantasy and nature in my visuals, as those are big inspirations to my music and lyrics. I realised that it would be great if I were a fairy. A creature so delicate yet very powerful, which can be both close, loving and warm and a window to a world of fantasy, but I wanted it to be very real, relatable and honest at the same time, so I decided to go for a human kind of a fairy. A vulnerable, imperfect kind of fairy. At start, I had the idea to do a production on the beach at night, but I realised I don't have the budget for it. For a few days, I was thinking to myself that I can't allow the lack of budget to stop me and that more than anything what I need is a great and easy to perform idea that makes people notice and feel. It was OCD (Obsessive Compulsive Disorder) that I was struggling with the most at the time, thoughts that just won't let go without ceremonies that made my life so difficult and I always like to play with illusion art and mirrors when I want to put the complection and confusion I was feeling trapped in into art and embrace the beauty in the many feelings and perspectives that this painful situation made me experience. So there it was, the idea: Mirror parts on my naked body taken off of me by a hand I'm somewhat afraid of, but also use to. A fairy slowly losing her doubts in a painful yet relieving healing process that's leaving her vulnerable, but honest and real. It's also about the process of telling a loved one of traumas, the traumas themselves, and the process of my awareness learning what are thoughts I want to have and which ones are coming from anxiety. To be honest, as time goes by I l understand it better so my interpretation may change and other people's interpretations are mostly valid too. I wasn't thinking a lot of it while making it, I find that my art often knows me better than I do.
What was it inspired by?
It was inspired by the "Two Weeks" music video by FKA twigs: the slow zoom out and the story being in the details. As well as Tinkerbell, a character of a fairy with human traits: Tinkerbell's story it's jealousy, in my case it's vulnerability.
To whom do you recommend the song, and along with what kind of thoughts?
I recommend this song and video to anyone struggling with mental health, to anyone in any situation that they feel the need to heal and
to their loved ones who support them in their journey. Also to any alt-pop, classical crossover and piano ballads lovers, and to filmmakers as some would say it has a cinematic vibe. Also to fans of
Aurora, Billie Eilish, Emma Louise, Coldplay, James Blake, Kate Bush, Phoebe Bridgers, Tom Odell, Imogen Heap, FKA twigs, Fiona Apple
and
Regina Spektor
. With this message: Take care of yourself. Nevermind what others or you think of yourself, you deserve your own care and healing. As to the reception of the song: I was amazed by the overwhelming support it received on social media, alongside press and the appreciation of professionals, friends and family I look up to. It meant the world to me to receive messages from so many people saying they listen to it on repeat, shared with loved ones and that they truly needed it. A mother wrote to me that she was listening to it as her baby was getting surgery. The response to the video had been great as well, bringing many collaboration offers from filmmakers, photographers and other musicians in London (where I currently live) and Israel (where I'm from). I got many messages from people saying that it made them cry and want to take better care of themselves and accept their bodies more.
What was the shooting like?
The shooting had been a little difficult but I was happy and excited to make it happen. I was helped by a talented photographer – Meital Azulay, who had also been a lightning assistant and actress in this production, and a great filmmaker / director – Yaniv Mizrahi. It's a one shot video that took 27 shots to finally get right. We had ideas changing on the set and understood the timing of it all from experience, as it was my first video and I produced it, so I didn't have the experience and didn't plan much ahead besides the idea, art, equipment and camera movement. Once the feeling of insecurity for being naked on set had been mostly gone (by taking 4), it's become easier. By taking 24 we finally knew exactly what needed to happen at what timing. And after 6 hours of shooting, we finally had it. I was amazed that my idea had come to life exactly how I imagined it would be.