Hirdetés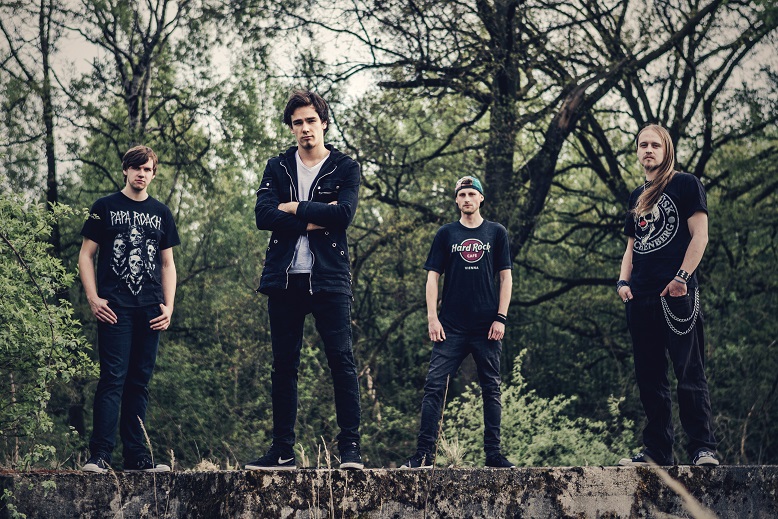 Czech alternative metal band named

Hirdetés
has just released their latest music video, the first song from their – as they define it themselves – ass-kicking album that their fans can expect to be out very soon. We made an interview with Richard Tolkner aka Tolky.


How was the song born? What was the creative process of it? 
The song came somehow out of the blue. We had been rehearsing for our upcoming gig and during a break in the middle of our set I said something like: "How about making something that could make our fans really engaged and then attach it to one of our future songs? Something like a gesture or a pose that could make us different from other bands and represent connection between us and our fans?". Then I recalled a memory from my gaming experience. I am a huge fan of World of Warcraft game where if you play as a night elf and type "/salute" to the chat bar, the avatar salutes in a very specific manner. I shared the idea with my band fellows and showed them the pose I've been referring to. They didn't have anything against doing it so we agreed on the salute pose and on a title for our new, at that time non-existing, song – "Salute". After that, our guitarist, Fredy immediately and randomly started to play the opening and ponderous riff that really caught our attention and carried a appropriate mood.  Writing lyrics for this song was quite easy. We already had the aggressive riff and the concept of saluting so it was kinda desirable to write about respect, authority and superiority. To cut a long story short, the process of composing Salute was very quick and smooth.
To whom do you recommend it, and along what kind of thoughts?
This song is for everybody who likes heavy guitar riffs, clean singing and occasional screaming. We firmly believe that this song will show our listeners how to properly prove their devotion to us. We already are devoted to them! Our fresh single, Salute serves as a pilot episode from the upcoming music-video series. Spoiler alert: new album is coming very soon!
What is the reception of the song like? What kind of feedbacks have you received from your fans?
We are glad that people truly love the song and they keep watching, liking and commenting it. We are deeply grateful to every single poppyhead, who is willing to spend a few minutes of their precious live watching and listening to our new single. We can almost feel the distant energy and we cannot wait to salute together with our crowd in person. 
Frozen Poppyhead | Facebook
Frozen Poppyhead – The Official Website